Doom Beta gets Slammed by Users
Is Doom Doomed?
The gaming user base is not known for its forgiving nature, and even classic franchises like Doom are no exception. The new Doom Beta has been released on Steam for all to play, and despite the hype, it has not gone down well.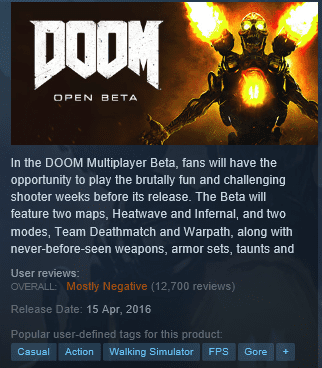 Most of the criticisms are based on the way the game plays, the lack of feeling when shooting, the floaty controls, the progression system, and a number of other variables. Many people focus on the fact that it is really nothing like the original Doom, or even like Quake, which is what people are expecting. Instead, it's more like a modern shooter, offering most of what people would expect from a modern fps, such as having custom load outs and a system of unlocking new weapons.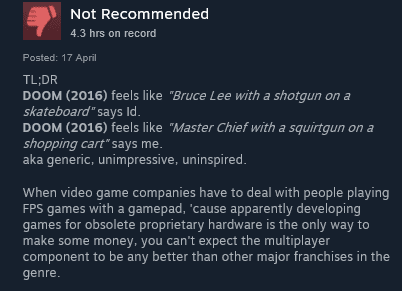 In my opinion, there is a lot of elitism seeping through the comments, with people either expecting the game to be made the way they wanted, or complaining about the focus on working well with controllers, hence the PC crowd feeling somewhat overlooked, as many have noted that the game is far easier to control with a gamepad.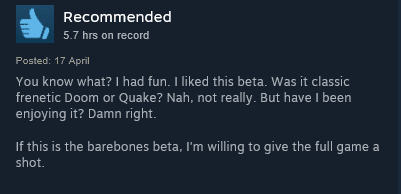 Despite this, there have been one or two positive reviews, noting that it is fairly fun in short bursts. In my opinion, if it was a new franchise people would have rather enjoyed it, but the immense hype and the different expectations of everyone picking up the beta meant it would have been incredibly difficult for Bethesda to succeed.
Check out some of the reviews below, and let us know what you think if you've played it! (it's free, so why not!)