Posted
October 21, 2016
in News
Nintendo unveils it's new console, the Nintendo Switch
Nintendo has officially revealed it's new home console. It is a hybrid of a console, handheld and tablet, featuring removable controllers and a docking station, so that the games can be played in a multitude of ways.
Inserting the Switch into a docking station, it can be played on the TV like a normal console. The 'Joy-con' controllers can be used to play the game wirelessly or attached to a grip for a more regular style controller. There will also be a Switch Pro controller available, most likely sold separately.
The controller can also be played like a handheld, simply removing it from the docking station and attaching the 'Joy-Con' controllers to either side of the screen. This resembles a Wii U Gamepad, but it can function on its own wherever you take it. It features a small stand so you can prop it up and play it without holding. The two sides of the Joy Con controller can additionally be used as separate controllers, for simple local multiplayer games that don't need a full control scheme for each player.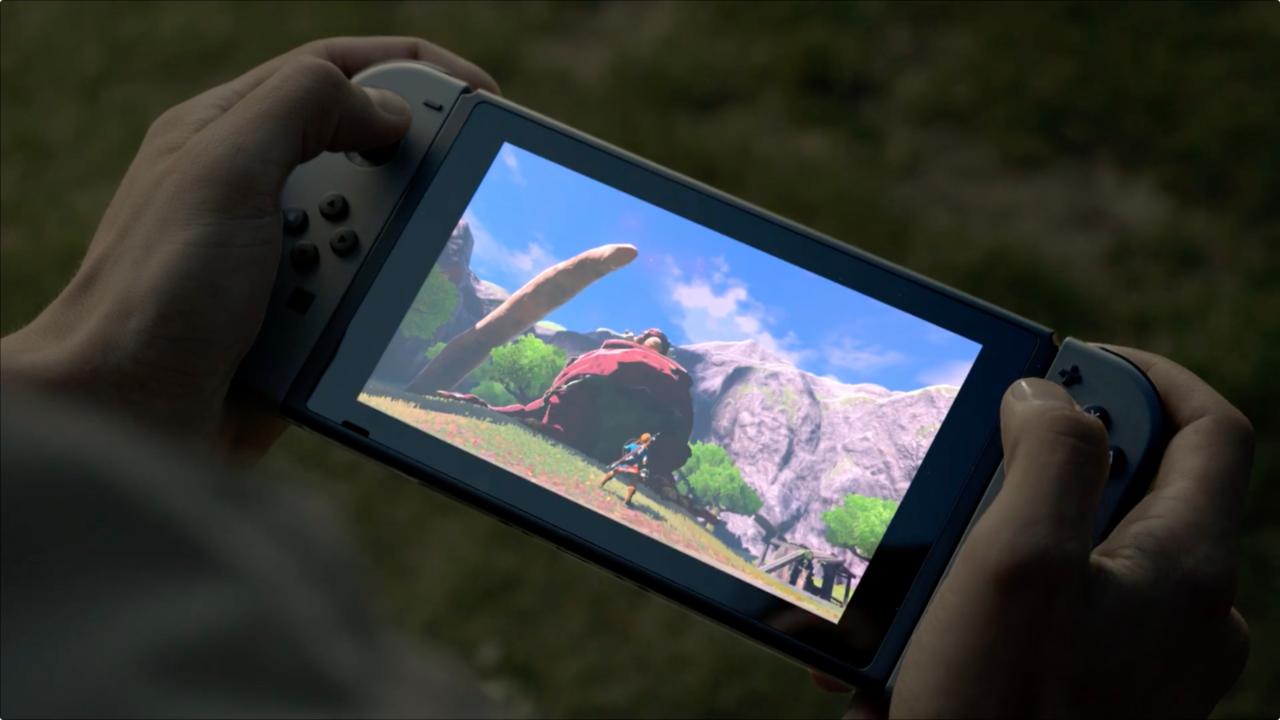 So far a number of games have been shown. These include what are likely ports of Splatoon and Mario Kart, as well as the upcoming Zelda and a brand new Mario. Nintendo is clearly marketing this console using its core, solid games, which is the right step in direction. When the Wii U was first released, it was often marketed using party titles such as Nintendo land and Wario Ware, which did not reflect the consoles strengths.
The console features an Nvidia Tegra processor, apparently based on Nvidia's latest architecture. This makes it similar in style and functionality to an Nvidia Shield, hopefully with more horsepower if it is to compete as a home console. The jump in power between the Switch and Wii U may not be great, but hopefully it will provide a solid base for Nintendo to create it's signature titles.
Rumors of price have varied from around $250 to $350 upon release in March, with the real price and what it will cost in pounds being as of yet unknown. It does seem clear that Nintendo is not targeting a high-end demographic, but the everyday gamer, with the consoles range of functions being targeted at ease of use and pick up and play.
Below is the full trailer reveal from Nintendo. What do you think? Let us know in the comments below!