Posted
February 17, 2017
in Reviews
Summary rating from user's marks. You can set own marks for this article - just click on stars above and press "Accept".
Accept
EasySMX Backlit Mechanical Gaming Keyboard Review
EasySMX is a relatively new company on the scene, but has already produced quite an impressive array of products. One of their flagship products is their Gaming Keyboard, a £50 peripheral that hopes to go toe to toe with its more expensive peers.
If you search Amazon for Gaming Keyboards, you will find an overwhelming amount. These range in prices, from the very cheap to the incredibly expensive. The cheap ones aren't really worth your time – they are essentially the same as a regular office keyboard in everything apart from design. For true gaming functionality, you require a mechanical keyboard.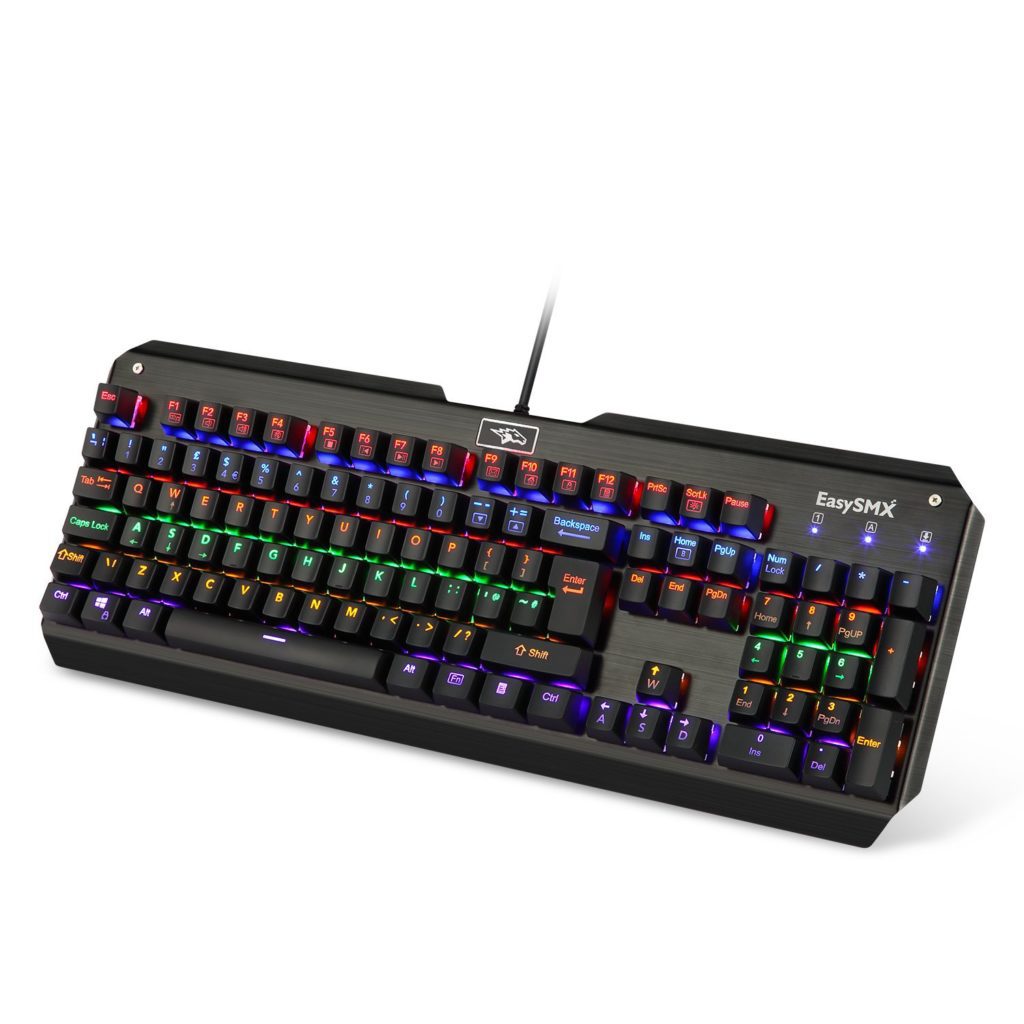 This is where the price suddenly leaps. A lot of the mid-range ones are 'mechanical feeling', they have some sort of wizardy in the keys that makes them feel like a mechanical keyboard, even if they aren't. The reason that gamers want a mechanical keyboard is for a few reasons. Typically, they offer much better responsiveness and feedback – the mechanical nature means that you can feel every keypress much easier, reducing the chances of mispressing, or mistyping. It's definitely something that only enthusiasts will want or need.
This means that it has to perform on three specific fronts to be worth its value – performance, design and the overall 'feel' of using the product. I am pleased to say that this keyboard is exceptional in all three.
It has a lovely design. I am not fond of the crazy 'Gamer' designs that some companies pump out, featuring fractured lines and ridiculous fonts all over. Instead this has a brushed black aluminium with nice weighty keys that feature a transparent window for the font, which means that it can never rub off from use. It also has backlighting, a row of nicely coloured LED's which will appeal to a certain type of person – they are not overwhelming and do not particularly distract, but offer a nice, mellow glow.
It works very well too – I used it for quite a few gaming sessions as well as typing out a few pages of text, and it was very nice to use. The keys are very 'clicky' and the plastic just has a premium feel to It that is hard to place exactly. It never missed a beat and my strokes were replicated perfectly on screen. Whether or not you agree with the benefits of a mechanical keyboard – I can guarantee you will enjoy using this keyboard simply for the way it feels.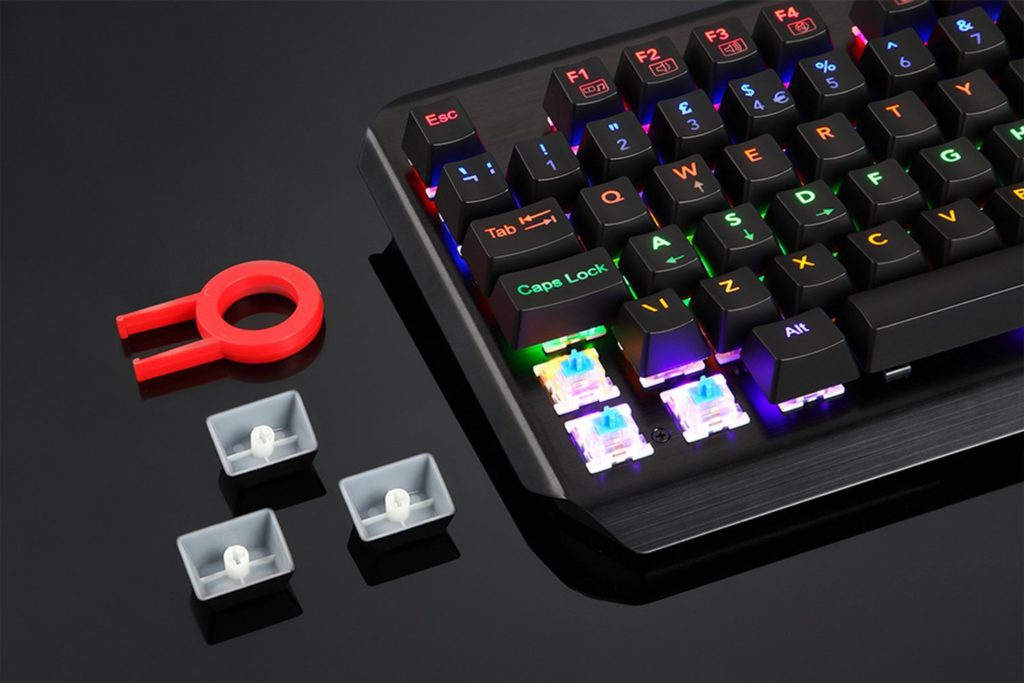 The product was also packaged very tightly, and comes with a free key puller if you wanted to change the individual keys or replace them, and an armrest which was relatively easy to snap in. The keyboard is entirely plug and play – no proprietary software is required.
Overall this keyboard offers excellent value for money, with a premium feel and an understated design, I'd recommend it to anyone looking for a keyboard in this category.
Overall 8/10