Summary rating from user's marks. You can set own marks for this article - just click on stars above and press "Accept".
Accept
Killing Floor 2 Review – PC
Killing floor, released in 2009 became a massive hit on steam, scoring a 72 on Metacritic and a 5* customer review score. I remember buying the game myself back in 2009 and spending hours smashing my way through Zeds in all the bloody glory. Powering my way through the perks and working my way up to kill the boss! It was normally 10 waves of pure chaos. I was gripped and couldn't get enough, playing the West London map on repeat! So going into this review, I had extremely high hopes. I was not disappointed.
When Killing Floor 2 was released November 16, I had just persuaded two of my favorite gaming friends and my girlfriend to buy Killing floor (the original). They too were instantly hooked, and when I suggested we all bought the sequel there was generally a positive vibe coming from the suggestion. We all took the plunge and bought the game.
The game takes a big chunk of your HDD or SSD space, 20 GB. Although it may not seem like an awful lot in comparison to some games, when you take into account this is the sequel to a very basic FPS zombie survival game, it does take you aback a little. It's a big jump from 2 GB. Once you hit the play button, unfortunately there is a rather long loading time. On a mechanical drive I boasted a load time from clicking play to main menu of 1 minute 46. When you're waiting for a game that feels like a lifetime. Not great, my computer is not slow by any means, though it seems to be a running trend according to many forums. If you install the game to an SSD, you seem to have vastly better stats. I personally reserve my SSD for my OS and until prices start coming down a bit more, it's going to stay that way with my games on the mechanical drive.

Once in the game it's the same Killing floor vibe, but somethings different. It's far sharper. The graphics are bloody gorgeous. First things first, into the menu and ensure everything's on highest possible settings (just because). The detail of the Zeds are amazing, the movements are smoother and you get a real sense of it's the same game that we know and love, just shiny and new. We've got some new maps to play, one or two are similar to the maps from the original game, we have Biotics lab and Farmhouse. Biotics lab reminds you from a scene out of Resident Evil and the Umbrella Corp, watching Zeds trapped behind glass cages. We get a fair few new maps to sink our teeth into, all polished and gripping. Most are scenes from a hellish apocalypse and show devastating scenes.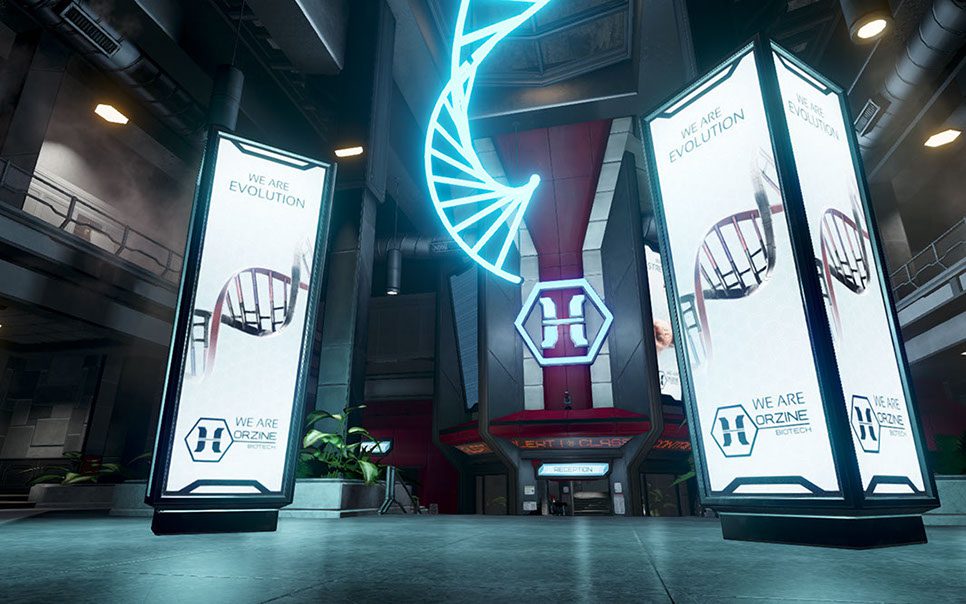 The game starts as normal, you're in the map with your starting gun and the Zeds are coming at you from many directions. Working as a team your best bet is to fire a multitude of bullets towards the head. Head shots will eliminate your enemy quicker. Earning more money for you to spend with the trader. Which isn't a trader in this game. It's some sort of pod, not quite in keeping with the setting but OK, we'll accept it. We are given a great variety of weapons to choose from to help destroy the little (and not so little) buggers. It appears a little harder to gain money for purchases, but you are given a decent starting weapon, so swings and roundabouts.
The gore factor in KF2 is top notch, blood splattering everywhere, bits of corpse sprinkled about the place. After blowing up a Zed you find its body parts fly off into random directions, rather satisfying. The blood lingers on the map, so you can see which part has had the most action.
You have 10 perks to choose from upon starting. Commando, Berserker, Support and Field Medic. Just to name a few. I've noticed it's quicker to level up in KF2, with a level cap of 25. Each 5 levels you advance you get some kick ass perks to help you in some way, such as additional health, bigger magazine capacity and faster reloads. This keeps it interesting, though I think it's a little frustrating to be capped at 25 and not go higher, I'm hoping this gets changed with future updates!
One of the features I truly love with this game is the 'Vs Survival' game mode. The game is split into two teams, survivalists and Zeds. You can actually play as a Zed. Two teams of 6 can battle it out. You keep spawning as Zeds until the round is over or the human team are wiped out. Let me tell you, this is stupidly hard. Which I think is why the game developers have restricted this to 4 waves (maybe change again with future updates?).  With this game mode the Zed players are offered certain attacks which you don't find with the normal game mode. For example, Sirens can suck a player into a vortex, rendering them incapacitated. Bloats can leave puke mines and the Crawler has kamikaze, killing itself but poisoning the players in the area. It makes for a truly fast paced and gripping game.  You know which are human controlled Zed players by the blue-like glow you see emitting from the Zeds, They are harder to kill, will come at you faster and with more attacks. If you have a solid 6 v 6 game, and have 6 of these bad boys coming at you and surround you, consider yourself done. You need to give this mode a try if you're a fan of the game.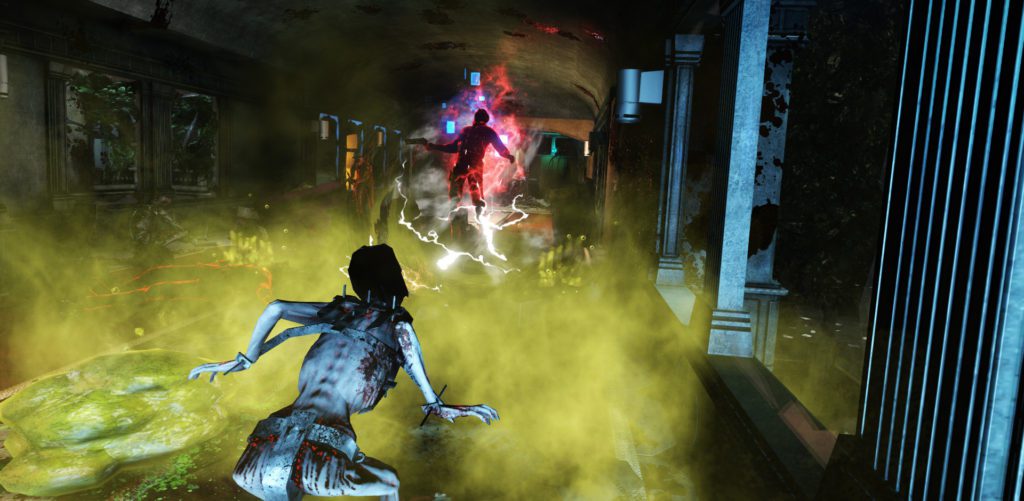 The thing that made the first game great was its simplicity. It didn't try to be anything other than a simple FPS Zombie Survival game. That's why it became so popular. I believe Tripwire interactive have enhanced the series with this entry because they kept the game simple. It's the same great game, just modern, sharper, beautiful and gripping. You can clearly see how the game has been developed in Unreal Engine 3. The game has the ability to really draw you in, you find yourself playing wave after wave, map after map. My best friends, a married couple we play the game with, you can hear screaming over the web at each other, yelling profanities and laughing. Its great fun. If you haven't got this game yet, I recommend considering it. If not, You can run. But they'll find you before dawn.
If you enjoyed this article, join our community! Follow us on Facebook here! Or follow us on Twitter here!