Summary rating from user's marks. You can set own marks for this article - just click on stars above and press "Accept".
Accept
Nintendo 64 Anthology Classic Edition Book Review
In the age of the internet, who needs books?
Indeed, paperback and hardback books are something of a novelty these days – almost everything you can purchase in Waterstones you could also get as an eBook, usually for a lower price and occupying much less space. But there is something about holding a physical copy of something that certain people just love. It seems appropriate then that this book is aimed at collectors of retro video games – one group that can easily understand the yearning for owning something physically.
In September of 2016, the Nintendo 64 turned twenty years old, and this books celebrates that. It is extremely rich on content – featuring a full history of the console, from its design, marketing, creation and release, with all of the pitfalls and decisions that went with it, to featuring a mini-review of every single game that was released on the system. It doesn't just include the games released in one region like some of these bumper guides normally do, but of every single region. Each game gets a synopsis, and a short summary of how it was received and any interesting pieces of trivia. They are a good enough length to give you a good feel of the title, and the included box art and screenshots mean that you know where you stand.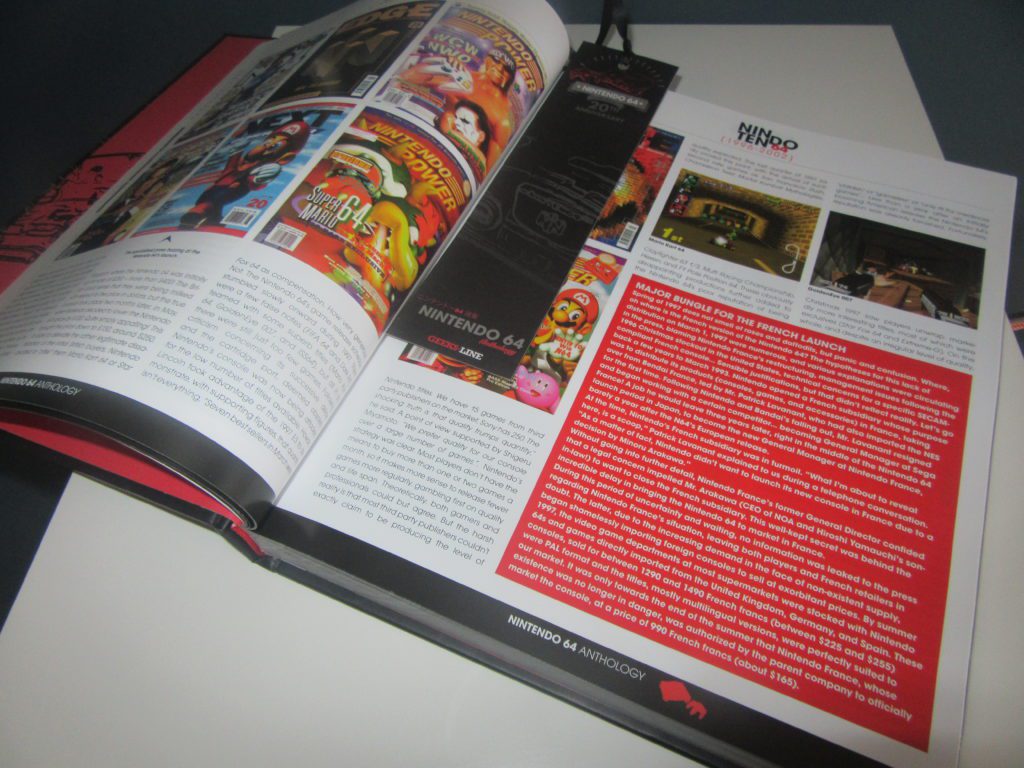 In addition, they feature something I very much like – sales figures. I love seeing this, because it lets me see exactly how rare a game actually is. Not rare based on how much it sells for on eBay, but how many copies of the game exist. It's a great thing to have, and for any collector, it really is essential. The games also have a rating and a release date. If you're a collector of Nintendo 64 games or aspire to be – stop reading now and buy this book, it is absolutely aimed at you and you will not regret the 30 quid asking price, it is completely worth it. Sure you could find a lot of this information on the internet – but it is always a little more spread out, and being able to reference something in print is just easier. It's laid out in alphabetical order and features an attached bookmark, so there really is no problem navigating the book.
It isn't all rosy however. Despite the actual content being good, and the history of the console being a really fun read, there are significant problems in editing. As someone who writes a lot it is easy to see how this sort of thing can happen – but in something that commands a premium price and aims to be definitive, it really is sad to see. A lot of it comes down to little things, missing spaces between words, incorrect spelling, poor grammar and awkward phrasing, but it's not really forgivable as there is a mistake on nearly every couple pages, especially in the earlier chapters. It's a monumental book that it would have taken a long time to edit – but I really wish it had been done, as that is the only negative.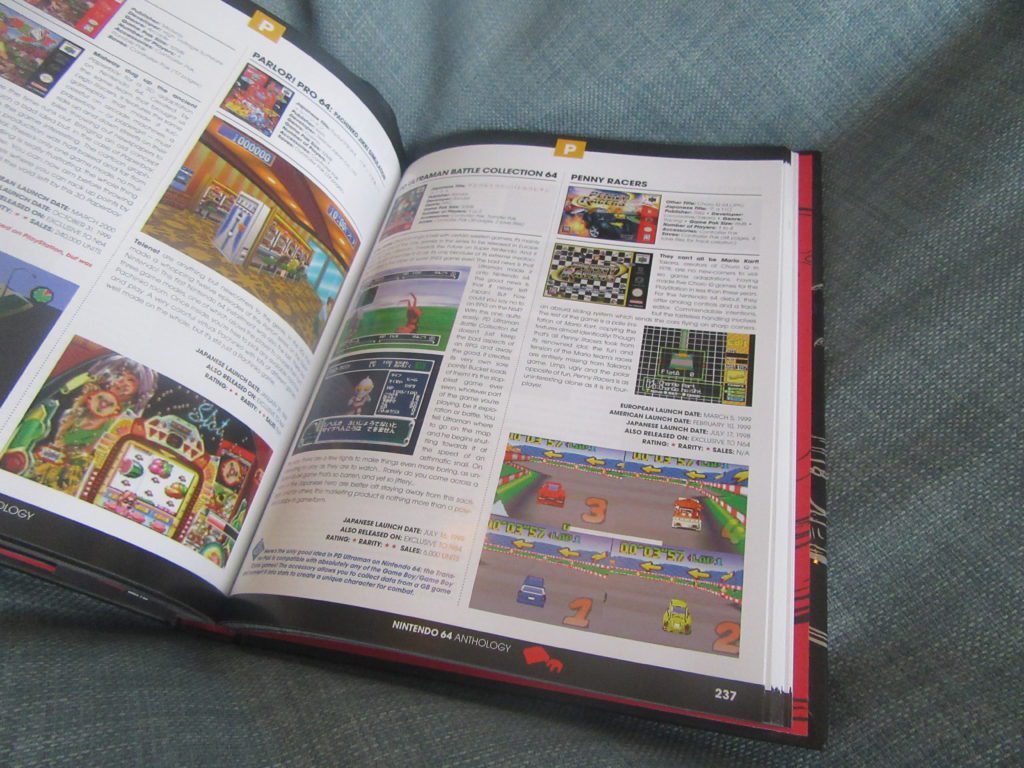 The presentation is fabulous – the glossy front cover with a slightly raised picture feels nice to touch and is a premium feeling product, with each page laid out in a nice way with lots of great pictures occupying a good amount of space. It's obvious that a lot of work went into how the book would feel to flick through, and it really pays off. In addition, there are several interviews spotted around the book with some quite enlightening details, it's a very interesting read. It could have been the ultimate – definitive encyclopaedia for the Nintendo 64, but the poor editing really lets it down. If the book ever gets a future release that fixes a lot of these issues – then consider it the only tome you would ever need based on Nintendo's little console that could.
Overall 7/10