Summary rating from user's marks. You can set own marks for this article - just click on stars above and press "Accept".
Accept
The Cat Lady Review – PC
Spoiler: it doesn't really have that much to do with cats.
The Cat Lady is a supernatural sidescroller written about women but it probably isn't for women.
I think I must be the go-to guy on voletic for indie sidescrollers by now, of the fourteen games I have reviewed for this website, nine of them could be defined as sidescrollers. As I intend to increase my content output over the coming weeks I'm sure that number will only grow.
You may remember in my Contrast review how I spoke about most sidescrollers having an overriding theme or gimmick. This feature is, more often than not, what defines the game within a steadily swelling market. As we move on to our time with other titles within the genre it is this feature that will stay with us while we are discussing the game or (in my case) mentioning it in a review. With Braid for instance everyone remembers the fact that you could turn back time.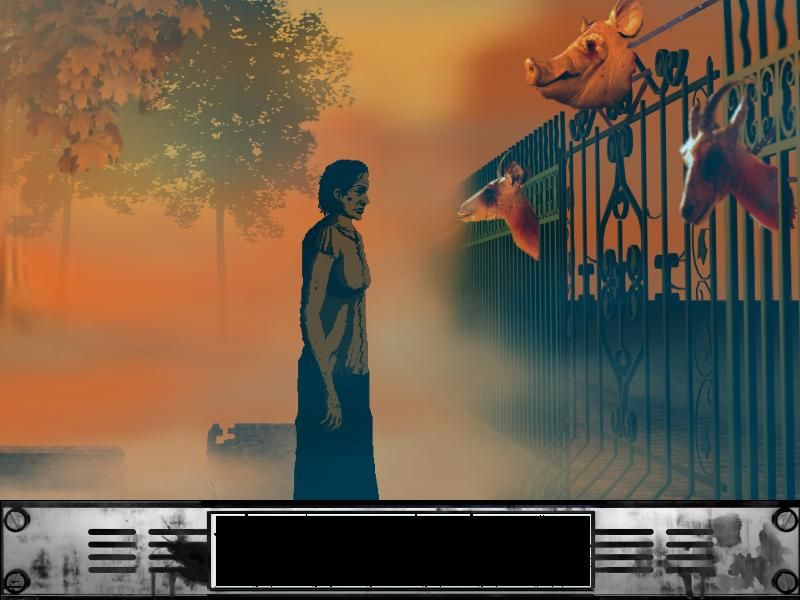 With the Cat Lady it is a close tie between one of two different features.
The game might be one of the few examples of well written women in videogames. Most people cite Lara Croft, but I would argue that she is more akin to a dude with massive tits that doesn't come with the weight problems. The main character, Susan Ashworth, comes across with a whole swath of female characteristics, both positive and negative. She is a highly emotional character who repeatedly shows herself as slow to trust. She often makes rather cutting, slightly bitchy, remarks that can leave the player reeling slightly. Most of all though the game has clearly been designed around a more slow and measured approach. Weapons in the game are used sparingly and provide a significantly higher degree of tension as a result.
Expanding from that the dialogue is mostly well written and gives a distinct idea of who the characters are as people. Although some of the voice actors' delivery is a little on the weak side. To give a more specific example, in one of the chapters your character has the option of calling the police in some vain hope that they might come and rescue her. Instead you are fobbed off and dealt with by an incompetent call centre worker who keeps trying to direct you to unnecessary departments. It is lines like these that give the game a nice splash of black humour. Unfortunately in this particular case the delivery is so bad I wouldn't have been able to understand it if I had subtitles on.
The other feature is without a doubt the game's, often, horrifying imagery. It is macabre to the point of being unnecessary. Your character is repeatedly killed in gruesome and stomach turning ways. All because of the conceit that your character is essentially immortal and cannot be killed permanently. The narrative seems to be structured in such a way as to appeal to gore fans, as every chapter has at least one way for the player to kill Susan or watch her die – some has several. I personally feel that this direction directly conflicts with the nature of the clever dialogue and otherwise feminine side of the game.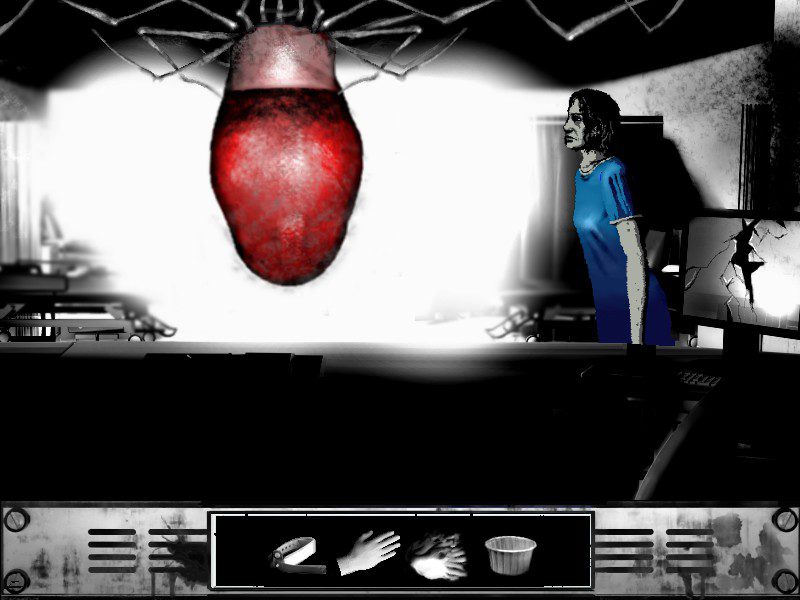 I'm not sure if the two are related in some way or not though, but the game has a distinct typically British noir flavour to it. The developers, Harvester Games, seem to have gone to great lengths to capture something quintessentially British about the game. It constantly makes nods to things like the NHS, local councils and the yellow pages. Not to mention that almost all the characters have a wide variety of British accents, with the curious exception of one of the main characters who sounds vaguely dutch.
Coupled with that, the game is often interspersed with sequences which are laden with occult-type imagery and iconography. There are several instances of blood sacrifice, for example. Combined with the fact that some of the enemies Susan faces are caricatures of the darker sides of humanity, such as internet trolling. These scenes often come across as vivid and use a much wider colour pallet than the mainstay of the title.
Overall though the game maintains a deep and interesting story throughout. While the ultraviolence seems at time  unnecessary, the game's flavour is maintained throughout and keeps the player guessing as to what will happen next. Throughout the title there is genuine character development. We see Susan develop from a shy lonely woman and steadily gain more confidence as the game progresses, as a result it is nice to see game developers making a concious effort to show sustained character development.
Pros:
Well written female characters.

The horror sections show an experienced hand.
The narrative keeps the player guessing.
Strong use of the colour pallet.
Cons:
The horror sections seem a little at odds with the story sections.
8/10
Related articles across the web