Summary rating from user's marks. You can set own marks for this article - just click on stars above and press "Accept".
Accept
Hollow Knight – Review (PC)
Hollow Knight is very much like marmite. Those that are after a simple game that you can walkthrough without challenge should turn elsewhere. However if you relish a challenging game that won't hold your hand at any turn then you are reading the right review.
This metroidvania game looks fantastic, the simplistic graphics give a somewhat nostalgic feel to the game without giving it a simplistic feel in any way. This in combination with the well timed music changes when you encounter certain bosses and enter new areas make the game very immersive, definitely a game that you can lose yourself for hours playing.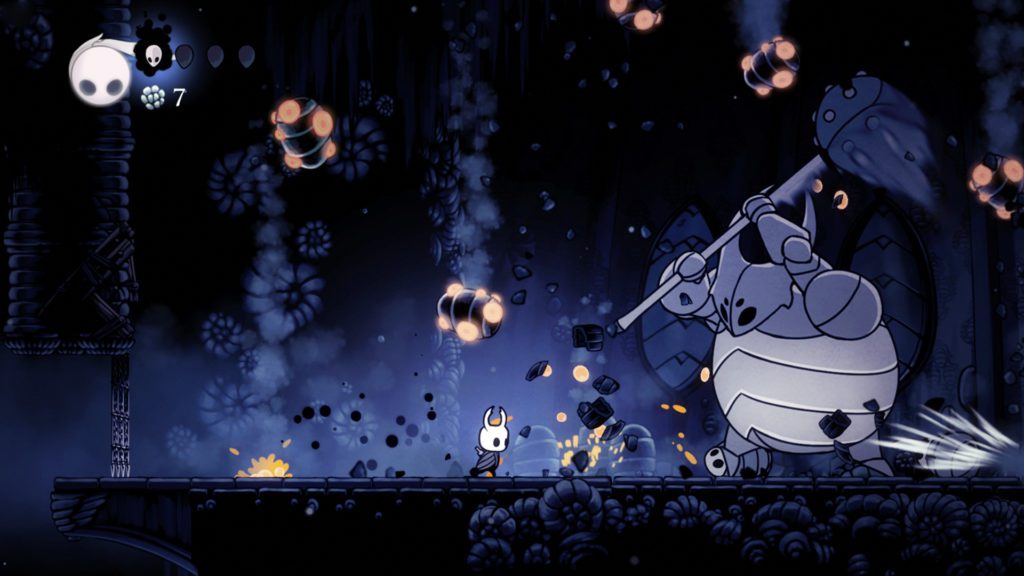 When the story begins in earnest, the player has little direction on where to go or what to do. You play a small warrior with an unknown past who for some reason chooses to brave the perils of a small town called Dirtmouth. It has that same gift that shows like the Walking Dead have, a yearning to know where the story will go and how it will end.
As someone who has a love for grinding in games the exploration was a great feature, not sure where to go but knowing every area has a purpose made me want to complete as much as possible as you never know if where you are going is toward your end goal or a quirky side quest. Being a trespasser in a foreign land with the inhabitants clearly not welcoming you with open arms adds to the ominous feel, that combined with the music, keeps you on the edge of your seat anytime you see something move.
You'll start in a simple platform area as an introduction but even this itself can be quite demanding. The platforming feels smooth once you get used to it albeit after a fair few times of jumping over the same floating rock formation. Much of the same can be said about the combat within the game. This was one part of the game I have to admit I didn't enjoy as the combat felt clunky. When hitting an enemy the screen will shake and you won't always know if you've killed them or not, which as imagined can be hugely frustrating. This does change over the course of the game when you unlock more powerful weapons and abilities but it's something that has to be struggled through, as to begin with you have only a meagre needle.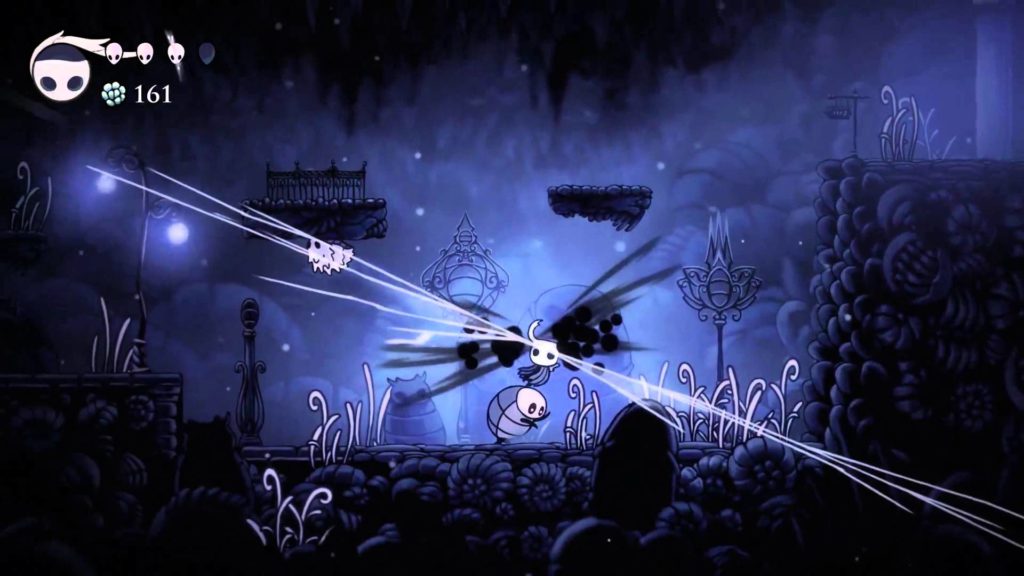 However a nice little upside is once you get used to the combat style the game offers a healing option (which was frequently used!) with no cooldown. This Soul Power healing method only has one catch and that is you charge it by hitting enemies, so after finessing your fighting style you can become a formidable force. This, much as many other aspects of the game, comes with a  conundrum in itself. You can also cast an offensive spell using the same resource which leads to "do I risk it" going round and round in my head during every boss fight.
There are elements that will help you throughout the game, although these are few and far between. You can get maps to areas, which sounds like it would be a huge help but in the grand scheme they can be quite difficult to navigate with and won't trace where you have been or need to go. You can unlock charm upgrades throughout the game, which won't come easy, but when you do unlock one the rewards are hugely beneficial such as weapon upgrades and a larger soul meter.
Personally it was a different experience for me as almost every game will give you some idea of where to go and what you are doing. However the challenge was a welcome difference as it gives the game a unique feel in a somewhat diluted genre. If you want to be led through a game piece by piece then this game is certainly not for you, but if you are up for a test of your gaming skill then I would highly recommend.
7/10